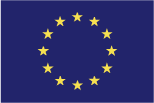 Projekat finansira Evropska unija
BAZA TRENERA
Informacijama o registrovanim
trenerima klasifikovanim po
relevantnim oblastima djelo-
vanja i nivou osposobljenosti...
POTRAŽI TRENERA
Individual consultant procurement notice
27.novembar 2013 11:25
Autor:Partnership in health
Date: 27.11 2013
Country: Bosnia and Herzegovina
Description of the assignment: Providing guidance on government strategy and legislation for encouraging networks CSOs in health sector to participate in efficient cooperation with government and health institutions
Project name: Contribution of organizations of civil society to strengthening partnership dialogue and cooperation of governmental and nongovernmental sector in system of public health
Period of assignment/services (if applicable): 45 days
The proposal should be submitted at the following address: Partnerships in Health, Dr Mustafe Pintola 1, 71000 Sarajevo, Bosnia and Herzegovina; or by email to tarikpraso@partnershipsinhealth.ba no later than 11.12.2013.
Any request for clarification must be sent in writing, or by standard electronic communication to the address or email indicated above. Partnerships in Health will respond in writing or by standard electronic mail.
Download PDF.


Poštovani, pred vama se nalazi baza podataka nevladinih organizacija koje imaju kapacitete za suradnju sa vladinim sektorom. Molimo vas da se "logujete" ili kliknete dugme "Prijavi se" za slanje zahtjeva za odobrenje pristupa.

PRIJAVI SE