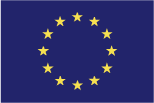 Project financed by the EU
COACHES DATABASE
Information on registered
trainers classified by
relevant areas of activity
and the level of proficiency ...
SEARCH FOR A COACH
HIV and AIDS book for medical workers
This publication is a compilation of the most successful texts that have been published in recent years in the manuals for trainers and handouts for participants issued Partnership for Health, to professional support to coaches, and participants training. Several articles have been written specially for this publication.
The release of this collection of texts will try to overcome the chronic lack
literature on HIV and AIDS in the official languages ​​of Bosnia and Herzegovina, and thus
contribute to the response to HIV.
The publication will be distributed free of charge to participants of training for employees in
medical institutions organized by the Partnership for Health in the state
Project: "Relatively increase universal access to the riskiest population
Bosnia and Herzegovina ".
Download PDF

We present you the database of NGOs that have the capacity to cooperate with the government sector. Please "login" or click "SIGN UP" button to send a request for permission to access.

SIGN UP