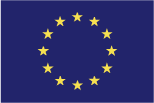 Project financed by the EU
COACHES DATABASE
Information on registered
trainers classified by
relevant areas of activity
and the level of proficiency ...
SEARCH FOR A COACH
PROJECT
Contribution of civil society to the public health system
Partnerships in Health;


Association Partnerships in Health in cooperation with the European Union started implementation of the project "Contribution of civil society organizations to strengthening partnership dialogue and cooperation of governmental and nongovernmental sector in the system of public health" in January 2013.
During 24 months of project implementation, Association Partnerships in Health will establish mechanisms of cooperation between the nongovernmental organizations and governmental institutions, aiming to improve the public health system in B&H. Partnerships in Health will work on strengthening capacities of NGOs and government institutions for partnership dialogue and cooperation in order to provide high quality planning and implementation of policies and programs in the health care sector as well as services for citizens.
Results which will be achieved with the project implementation:
Established more organized and more efficient cooperation between governments on all levels and NGOs working in the public health sector

Increased involvement of the civil society in policy dialogue in the public health sector

Improved Scope and Quality of the Services of the Resource Centers

Resource Centers Recognized as an Important Service Tool for Improvement of the Public Health in BiH
Partnerships in Health implements this project in cooperation with Democracy Center "Nove Nade" from Bihać, Association Viktorija from Banja Luka, Association Margina from Tuzla and montenegrian Association CAZAS. In addition of partner organizations of civil society, great contribution to project implementation will be given by the Ministry of Health and Social welfare of the Republic of Srpska and Federal Ministry of Health, entity Public Health Institutions and entity resource centers.
Partnerships in Health is a nongovermental and nonprofit organization with extensive experience in the area of health care and strenghtening capacities of civil society organizations and institutions in public health system.
Project is funded by the European Union in the ammount of 183.186,70 EUR, within Instruments for Pre-Accession (IPA 2012).
Association Partnerships in Health website:
www.aph.ba

We present you the database of NGOs that have the capacity to cooperate with the government sector. Please "login" or click "SIGN UP" button to send a request for permission to access.

SIGN UP