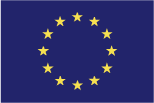 Project financed by the EU
COACHES DATABASE
Information on registered
trainers classified by
relevant areas of activity
and the level of proficiency ...
SEARCH FOR A COACH
HIV and pregnancy manual
In recent decades, women are in the center of prevention programs
against HIV infection. The World Health Organization estimates that about
half infected with HIV in the world of females. According to available
data, women are infected with HIV at an earlier age compared to
men thanks to a series of biological, socio-cultural and economic factors.
Women and young girls suffer from a biological vulnerability for HIV infection. research
show that the risk of HIV infection during unprotected vaginal sex
relationship of 2 to 4 times higher for women compared to men. During vaginal
sex women are at higher risk than men, because they have a larger surface
mucosa exposed to semen, which has a higher concentration of HIV than
vaginal secretions. Also, women are more vulnerable when exposed to other sexually
Transmitted Infections whose presence increases the risk of HIV infection. There
evidence that menopausal women become more vulnerable in relation to HIV infection.
Today a large number of women living in poverty and do not have the ability to educate
and employment, so many dependent on men and women. Also, in many
cultures there are social and cultural taboos regarding sexuality. Therefore
women are reluctant to seek information about HIV and condom use. many
women feel powerless and afraid to require the partner to use a condom
during sexual intercourse.
Download PDF

We present you the database of NGOs that have the capacity to cooperate with the government sector. Please "login" or click "SIGN UP" button to send a request for permission to access.

SIGN UP