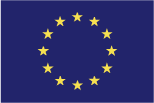 Project financed by the EU
COACHES DATABASE
Information on registered
trainers classified by
relevant areas of activity
and the level of proficiency ...
SEARCH FOR A COACH
World AIDS Day
29.novembar 2013
Autor:Admin
Partnerships in Health and partner organizations and institutions are observing World AIDS Day through a series of activities. The scope of activities also includes observance of the Europe HIV Testing Week at the twenty one Voluntary and Confidential Testing (VCT) centers in Bosnia and Herzegovina.
On December 1, info stands will be placed in Sarajevo (Mala Aleja, Ilidža), Bihać (the Main City Square) and Banja Luka (Boska shopping center), at which the volunteers and activists will address the deeply rooted prejudices about AIDS through a direct contact with the general population, and attempt to induce an improvement in the prevention, treatment and care of people who live with HIV. This activity will be undertaken in collaboration with the Institute for Public Health of Sarajevo Canton as a part of the action "Days of Open Communication".
On the following day, December 2, Partnerships in Health along with the centers for voluntary and confidential testing for HIV and the correctional facility KPZ Igman will organize anonymous HIV testings for prisoners. In addition, from December 2 through December a several peer education sessions on importance of proper health care will be conducted in elementary and high schools in BiH.
All activities related to the observance of the World AIDS Day are sponsored by the European Commission in BiH, United Nations Population Fund (UNFPA), United Nations Development Fund (UNDP), and AMfAR . In addition to these activities, Partnerships in Health has launched a website www.hivtestiranjebih.com as a contribution to preventing the spread of HIV in BiH. The website contains information about the centers for free , voluntary and confidential counseling and testing in BiH, the process of testing and counseling before and after testing , as well as the basic facts about HIV and AIDS.
By launching the website the Partnerships in health has enabled a long-term, easy access to information about free HIV testing, as well as early detection and medical treatment available to people infected with HIV. With the latest treatment drugs available in Bosnia and Herzegovina, people living with HIV can lead a normal, long and productive life, provided that the disease is detected in time.
Besides the Association Partnerships in Health, a several other associations participate in the activities related to the marking of the World AIDS Day, such as Association Network of Peer Educators (Y-PEER), Institute for Public Health of the Canton Sarajevo, Association Zdravo da ste from Banja Luka , and the Democratic Center Nove Nade from Bihać.

We present you the database of NGOs that have the capacity to cooperate with the government sector. Please "login" or click "SIGN UP" button to send a request for permission to access.

SIGN UP